Best Food &amp Places The best makan places and coolest spots in school
If you are spending about 6 hours a day in school, you might want to know where are some cool spots you can hang around during break or after school!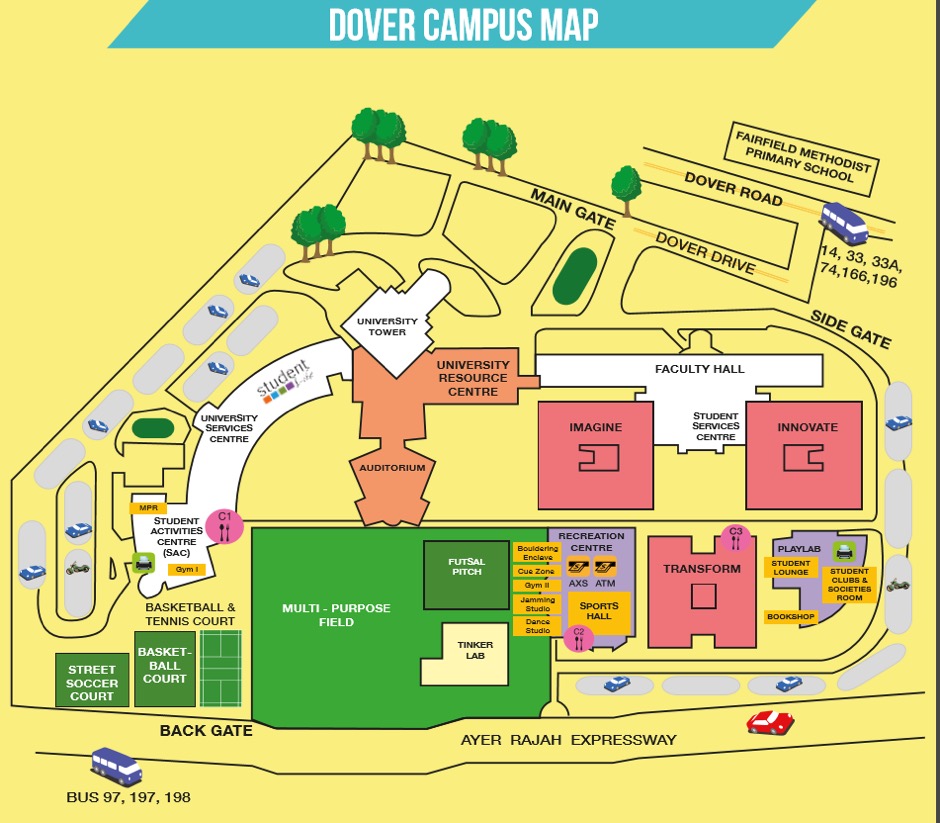 Food options
In school
Aircon canteen is at University Service Centre (closes at 3pm)
Non-Aircon canteen is at Imagine Block (closes at 6pm)
Outside school
One north MRT (Exit from the side gate near faculty hall)
Singapore Poly (Exit from the side gate near faculty hall and take bus 196, 74)
NUS Science canteen(Exit from the back gate near basketball court and cross the overhead bridge. After crossing walk to Blk 16)
.
Study areas:
Library(Closes at 8pm)
The Library have Discussion room that can be booked online on SIT booking web. In one of the room there is TV screen in it to flash out what you want to discuss with your friends
Faculty Hall(3rd story at AP)
The Faculty Hall have Discussion room that have whiteboard in it and you have to book online on SIT Room booking web. https://booking.singaporetech.edu.sg/booking/
Study area beside Booklink This area is open from 8am to 10pm on non exam period and 24hrs for exam period. There is no room in it and it's an open place. Not advisable to do group discussion there.
Study pod and study area near the Aircon canteen A place that is quite cosy and the study pod can only fit 4 people in it. There are moveable whiteboard around that can be used. If the study pods are all taken out. Don't worry as there are study area near the Air con canteen. The place have vending machine around so you might want to snack up when you are studying.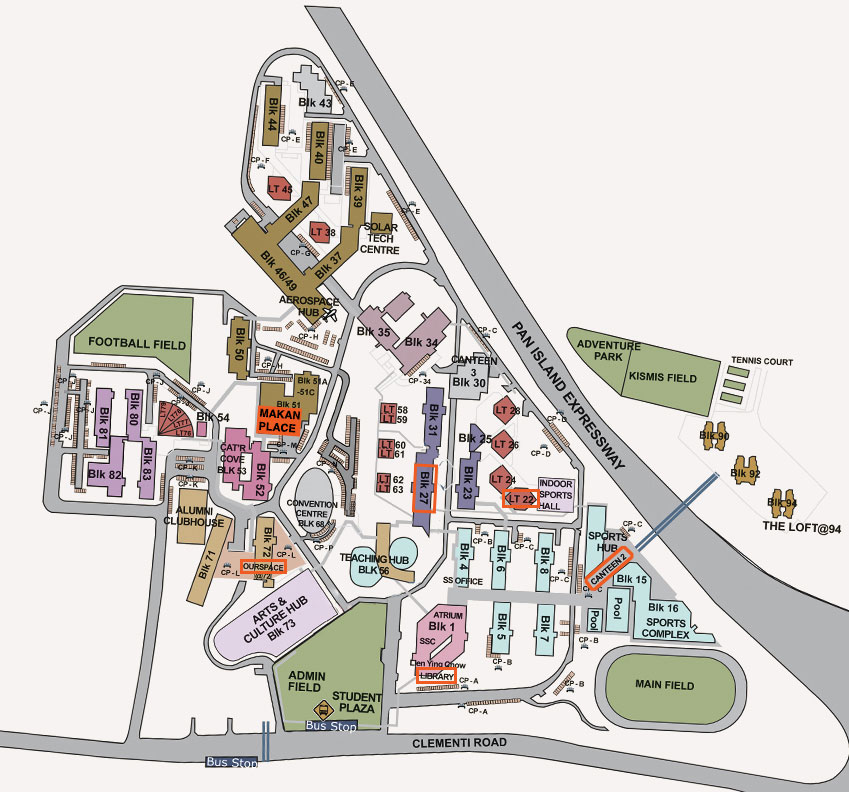 Plenty of good eats at:
Makan Place (spaghetti, sushi, ayam penyet, dessert)
Poolside (especially the Western Food)
Blk 22 (Mala Hotpot)
Places To Note:
Blk 22 (Air conditioned, rooms for discussion, cosy sofa sitting area)
Studio 27 (play Nintendo Wii, PS3, XBox360, PC Gaming, or jam with friends who like music!)
Our Space 72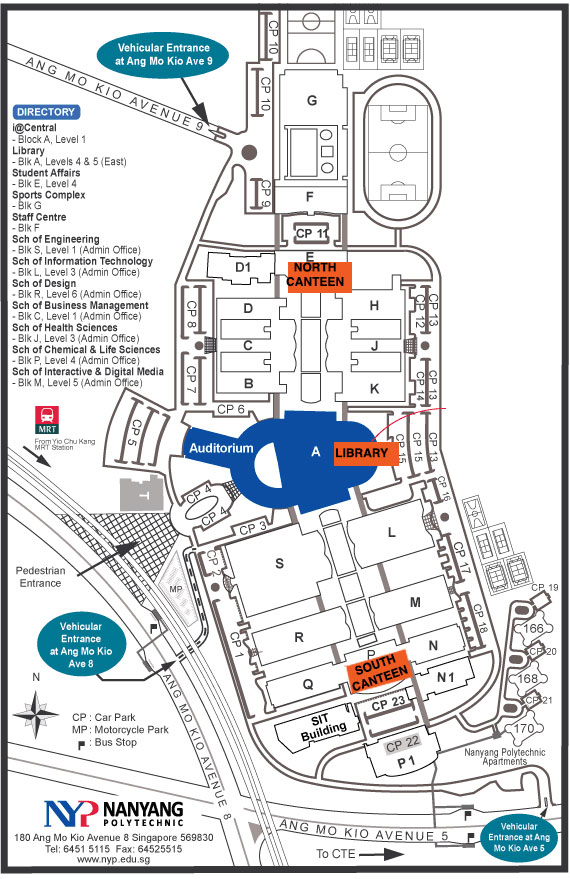 Your seniors recommend:
South Canteen (Malay stall, particularly the Nasi Briyani, Chicken Rice stall, and Ban mian stall has great noodles)
North Canteen (Prata and briyani at Indian Food stall, Fruit Juice stall's avocado juice is DA BOMB)
Places:
Library Level 5 (Super quiet, good place to study or take a nap)
Level 4 Library LCafe (tea times and chill space)
Garden@Engineering Block
Seats outside waffle stall@North Canteen (great place to chill and snack)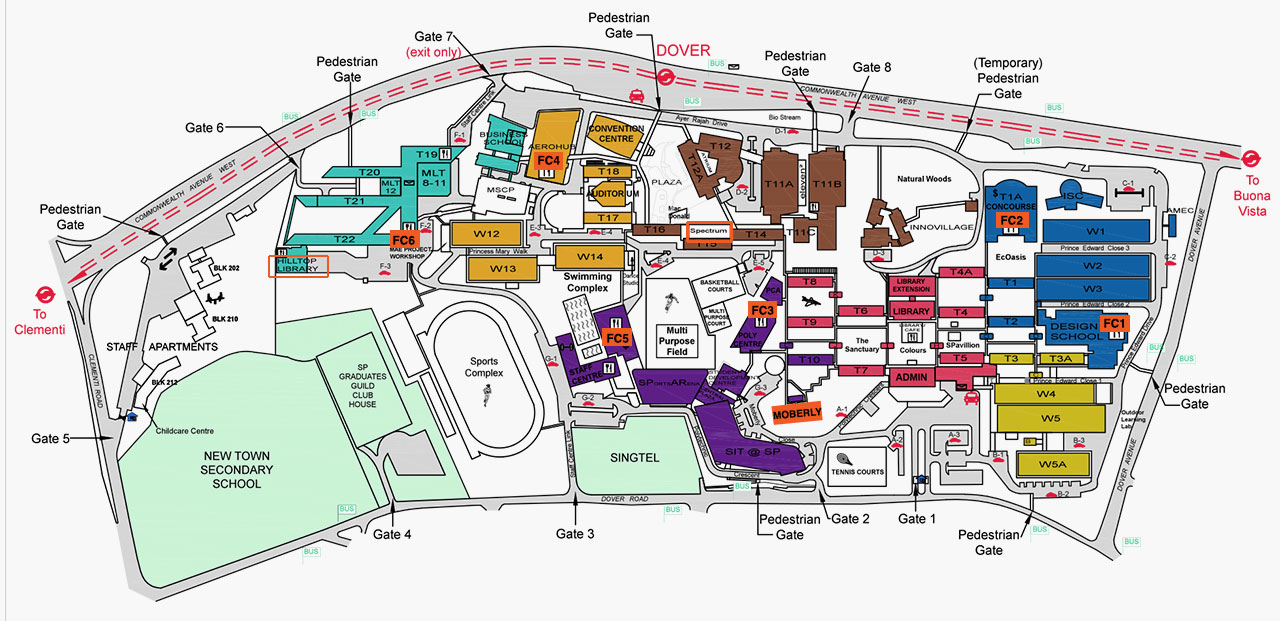 Recommendations at each foodcourt:
FC 3 (noodles, Henry Western, Llao Llao)
FC 4 (International food)
FC 5 (Fruit juice stall besides Starbucks, try ordering the "好喝" fruit juice)
FC 2 (Cheap and good food, must eat: Economy rice & yong tau foo, no cheap tea or coffee here. Drinks: yakun/fruit juice stall/soy milk+bubble tea+xiancao drink stall, Mama shop.)
FC 1 (Go here if you need a cup of teh-bing and you are tight on cash!)
Places:
Library Level 5 (Super quiet, good place to study or take a nap)
Level 4 Library LCafe (tea times and chill space)
Garden@Engineering Block
Seats outside waffle stall@North Canteen (great place to chill and snack)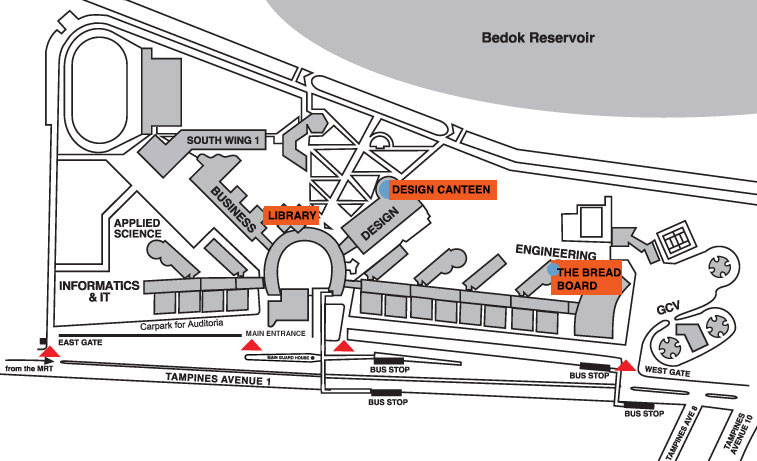 Recommended makan:
Food Park (opp TP, for scrumptious Salted Egg Chicken with Rice, and Lor Mee)
Design Canteen (Western Food stall, particularly Spicy Chicken Nuggets and Applesauce Pork Chops)
The Bread Board
Places:
The Library (Levels 7 &amp 8)
Global Village cafe (near Engine) (really high quality cafe food for a cheap price)
AS/IT Pixel Garden (huge fans to keep cool, tables and chairs for communal discussions)
SIT building benches (quiet and good lighting)